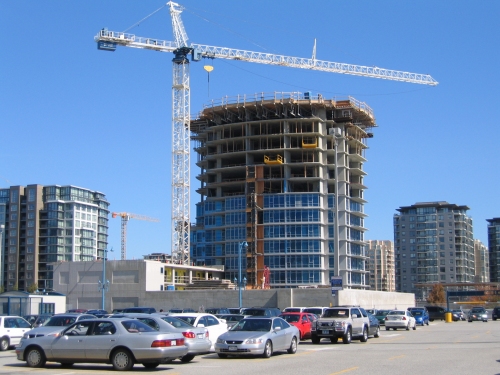 Most China experts agree that there will be a price correction but that it will be manageable citing the ability of Beijing to sort out any problems.
Housing prices in China have been increasing at double digit rates and while there is tremendous demand for affordable housing, what is being built is not affordable.
Nationally , home prices are 10 times the median household income and in Beijing the ratio is closer to 22 times. As a result, wealthy Chinese investors/speculators have turned their attention to overseas markets.
Fully 30 percent of Chinese home buyers are looking away from their own domestic market and Vancouver is getting a lot of attention. Chinese Overseas Investors Judging from anecdotal evidence and an analysis of condo price trends, many Mainland Chinese buyers are concentrating on high rise product in Westside Vancouver and Downtown Vancouver.
Read the full report here.
Some realtors estimate that Mainland Chinese make up 80% of Westside sales. The effect of wealthy Chinese buyers on prices in very noticeable. The average MLS selling price for Westside high rise condos in the first quarter of 2011 was $792,000; up by 11% from the previous year.
View condos for sale in Vancouver.
For the same period, average MLS prices for downtown high rise condos were $683,000; a 14% increase over the previous year. This results in an average price to income ratio of 9.2 for Westside high rise condos and a ratio of 7.9 for Downtown high rise condos. The average price to income ratio in most other Greater Vancouver high rise markets ranges from 2.6 to 5.0